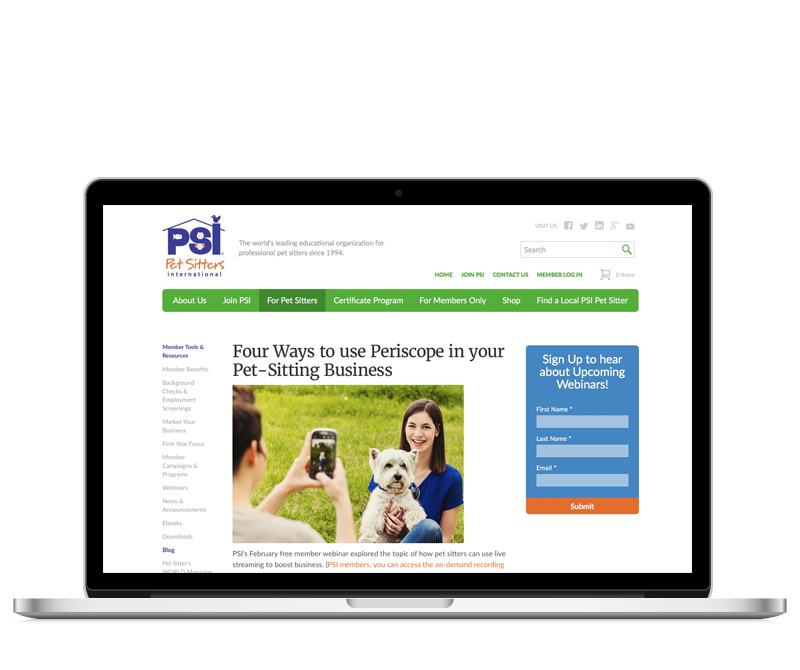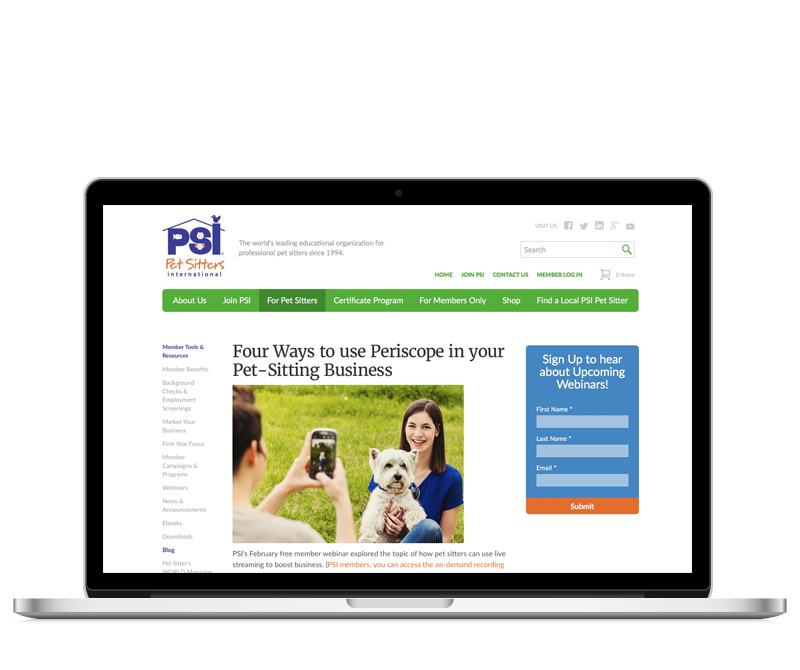 Pet Sitters International
Pet Sitters International (PSI), the world's leading educational organization for professional pet sitters, is a very unique animal in the pet care marketplace. There really isn't another organization that does what they do, and their website needed to be updated to better reflect their position and serve their members.
The old site was poorly organized, PSI's positioning as an educational resource was unclear, the membership sign up process was confusing, and much of the site was overrun with customized graphics that didn't have a consistent look and feel.
As we guided PSI through the development process, several tools were used to address the problems of their old site. A detailed prototype helped improve the site's content organization and membership sign up process, a visual inventory sparked lots of good conversation about how to re-focus PSI's positioning, and an element collage provided a visual language for a consistent look & feel across the entire site.